Every day our 5000+ teammates in India and 100,000 teammates across 70 countries live our company values of Vitality, Generosity, Responsibility, and Authenticity.

Our Job Offers
A Word From the Company
We are not just a sports retailer; we are a catalyst for change. With our 5,300+ passionate teammates, we have a profound social responsibility in India. Our Goals: Moving People through Sport: Unleashing the magic of sports, we aim to ignite a passion for physical activity and unlock the full potential of every individual. Enhancing Health: By promoting active lifestyles, we are committed to positively impacting the health and well-being of every Indian. Join us as we transcend boundaries, inspire change, and empower India through the wonders of sport. Together, we will create a healthier, happier, and more prosperous nation.
Key Figures
5300+

Teammates

96%

Happy Teammates

103+ Stores

4 Warehouses, 23 Industrial Processes in India
Our History
Founded in 1976 by Michel Leclercq in Lille, France, Decathlon has become a global powerhouse in the sporting goods industry. With over 107,000 staff representing 80 nationalities, we have expanded to more than 59 countries having 1751 stores, including India since 2009. Our Extensive Offering: At Decathlon, we stock a diverse range of sporting goods, from tennis rackets to scuba diving equipment. With over 20 brands under our umbrella, we provide high-quality products designed for every sports enthusiast. Innovation and Research: Driven by innovation, we invest in research and development across France, generating up to 40 patents annually. This ensures that our product designs are at the forefront of sporting excellence. A Global Leadership Transition: In January 2022, we appointed Barbara Martin Coppola, a former chief digital officer of Ingka Group, as our new global CEO. This strategic move reinforces our commitment to driving digital transformation and enhancing customer experiences.
Unlocking Your Zig-Zag Career Potential at Decathlon
Join Decathlon for an inspiring zig-zag career, empowering you to explore, adapt, and thrive in a multifaceted sports retail world.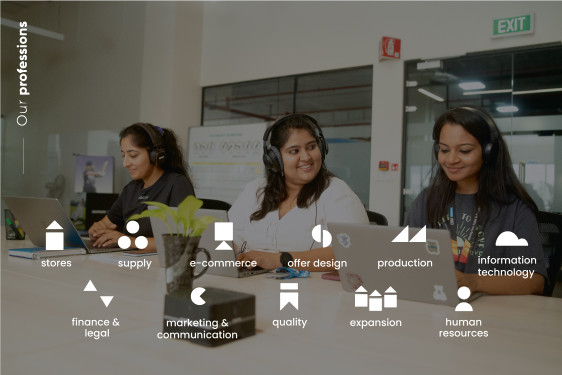 Our Sustainable Goals
Decathlon India is committed to a sustainable future through the Net Zero Initiative (NZI). Our goals include: Eco-Designed Products: Promoting sports while minimizing environmental impact through sustainable product design. Affordable Sustainability: Encouraging responsible consumption through repair, second-life, buyback, and rental options. Emission Reduction: Lowering emissions throughout our value chain, from factories to warehouses and stores. Sustainable Transportation: Implementing low-carbon transportation solutions for products, teammates, and customers. Join us in this transformative journey for a greener, more sustainable future!
Diversity, Inclusion & Belongingness
"No matter your culture No matter where you are coming from No matter your ability No matter your religion No matter your education No matter your gender No matter your passion We are United!" At Decathlon, we're committed to moving people through the wonders of sport while embracing diversity and inclusion. We believe in uniting unique voices to drive innovation and success. Our HEROES & HER'oes advocate for inclusivity, reflecting our dedication to creating an equitable space by removing systemic barriers. While our current women representation stands at 27% and women leaders at 20%, we're transparent about our journey towards improvement. We champion inclusive policies, and awareness, and support the well-being of our team, creating an environment where everyone feels valued and empowered. Join us in fostering a culture that celebrates being 'Unique and united' – where every voice matters and contributes to our collective success.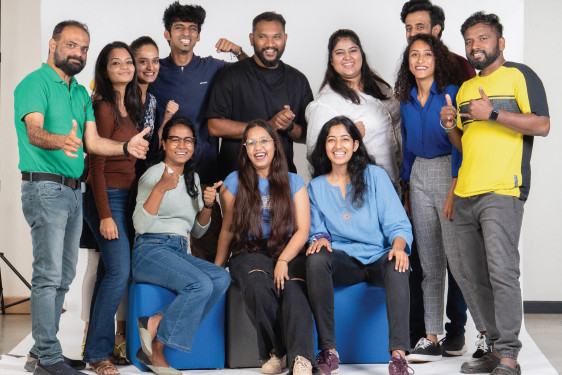 Videos
Testimonials
The past 16 years in Decathlon have been full of adventures and valuable experiences in different roles in different countries. I was based out of Bangalore and Chennai from 2006 to 2010, following which I moved to Sri Lanka for three years, setting up production in the country. I then moved to Vietnam as the Zone Leader for South East Asia for Knits, based in Ho Chi Minh City. I was in Bangladesh as the Country Leader. Currently, I am happy to be back in India as the Production Director since July 2021.
A strong development plan and support from my ecosystem have been the fuel to my journey and I'm confident that I will continue to chase higher ambitions with every year passing by. Decathlon is my second home, with a lot of memories, support, and successes, with many more victories in the years to come.